Kelvin Connectors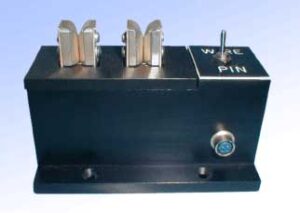 The Santa Barbara Automation series of Kelvin connectors are extraordinarily robust 4-wire connectors used for high measurement accuracy with resistance, inductance and thermal transient test. These connectors are available as standard products or may be customized for your specific application.
Precious metal plating over brass or Elkonite contacts provide longevity and very high conductivity.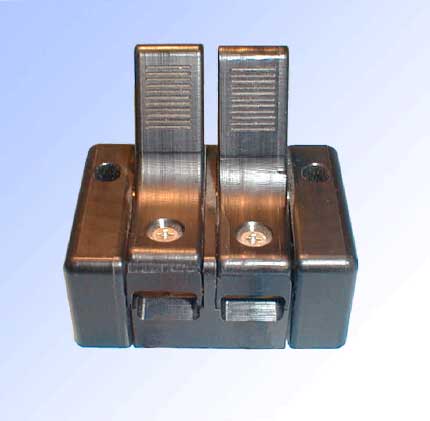 This rugged adapter fixture allows wire lead or pin lead parts to be tested simply by changing the selector switch.
Adapter sockets for a wide variety of pin lead parts are available, and may be designed specifically for your application. Proven durable and accurate over years of production line and engineering use.
---
Dedicated Kelvin connectors for leadwire parts. These mountable connectors are designed with precious metal plating over rugged brass or Elkonite contact material for very long life and high accuracy.
A unique S shaped inner profile assures repeatable measurements with small gage or stranded wires. Available with different actuator designs, contact force and in ganged versions for multiple connections.
May be used on the production line, for quality control, in the laboratory or for engineering.
Downloads (PDF)