Industrial Automation Specialists
Santa Barbara Automation is a full spectrum engineering and manufacturing firm with electrical, electronic, mechanical and software capabilities.
Started in 1978 as Design Consultants and renamed in 2003 to Santa Barbara Automation, we have provided industrial automation to the aerospace, automotive, medical and semiconductor industries. Our premier automated test and manufacturing systems presently operate on 3 continents, typically run 24 hours per day and 7 days per week at rates up to 50,000 parts per day. Our equipment is extremely reliable. Every piece of equipment ever manufactured by Santa Barbara Automation continues to operate properly and profitably to this day.
Call Today For A Quote 805-682-8206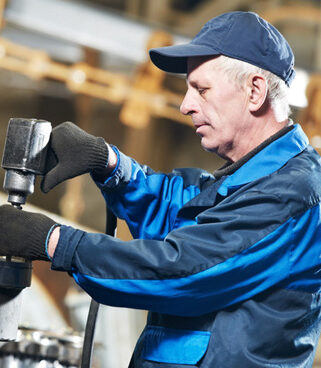 Santa Barbara Automation is committed to a long term relationship with our customers. We offer ongoing support for all our products and equipment with telephone, email and on-site service. Our products include extensive documentation in a variety of electronic and paper formats for electrical, mechanical and software to help you understand and troubleshoot your system.

Since our equipment is expected to work reliably for many years we also provide regular upgrades for test software and other technologies to ensure that it will remain the very best available. As your markets change and evolve, we will change and update our systems to keep pace with your requirements. As standard practice we also provide spare parts and other consumable items to minimize downtime.
Our Services​

Thermal Transient
Thermal Transient Test System is a desktop instrument for engineering, quality control and lower volume production applications.
>> Click to Learn More

Accessories
Designing and building custom equipment for the military, automotive, medical and semiconductor industries for the past 25 years.
>> Click to Learn More