Thermal Transient

The Santa Barbara Automation Thermal Transient Test System is a desktop instrument for engineering, quality control and lower volume production applications. This system is available with or without a protective stainless steel/polycarbonate test chamber with 4-wire (Kelvin) connector for the part under test. A personal computer is required for operation. The software application maintains a database of testing parameters and archives the data in a variety of formats. For faster test times an optional multimeter may be added to the system.
Our software application is available for download free of charge, and will enable anyone to display and evaluate test results and waveforms. The included analysis package provides engineering tools for determination of temperature rise and other thermal characteristics.
We now provide options with 24VDC handshaking for interface to automation equipment. Two positions may be tested in sequence for resistance and thermal transient in just over one second. For more information please download our Thermal2016 manual, available on the downloads tab.
Time-synchronous acquisition of voltage and current combined with a near-ideal fast current source give state of the art accuracy, resolution, and stability. User selectable test durations from 1 milisecond to 800 milliseconds and test currents to 1000 milliamperes are configurable on a per-part basis. Higher current models are available on request.
The host software displays zoomable graphs of current, voltage and resistance and may be used offline to view saved test data along with testing parameters.
Production test is now fully implemented with Pass/Fail status shown on screen and archived in the results database. Testing recipes are selectable by part number.
Our latest software application, Thermal 2016 (available for download free of charge), offers extensive bridgewire analysis tools. View, analyze and compare test results on any computer without test hardware. An invaluable tool for optimizing your manufacturing process.
---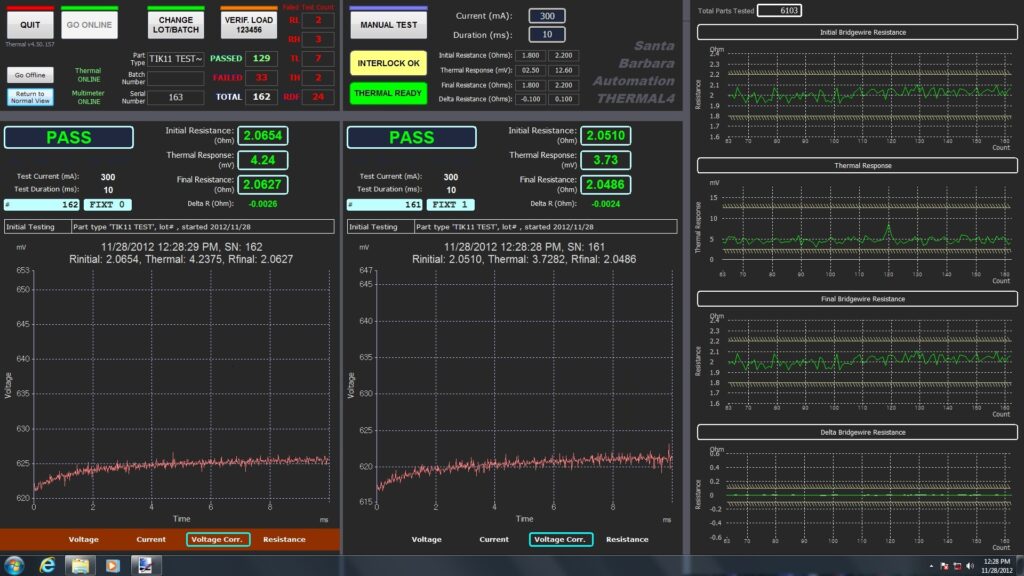 The Automation version of our Thermal Transient Test System offers a PLC interface and the ability to sequentally test two parts per test cycle. Pass/fail status and test data are clearly displayed for each position with counts for parts tested, parts passed and parts failed.
Waveforms are provided along with histograms of initial resistance, final resistance thermal transient and delta resistance. Visual limits are provided on the histograms with failing parts shown in red – a quick indicator of production trends.
Test results may be saved in summary mode, text format or XML format. Waveforms archived in XML format may be later opened and completely analyzed without test hardware present.
Test times are as short as 600ms per part, making this option a perfect choice for lower volume, small scale production.
---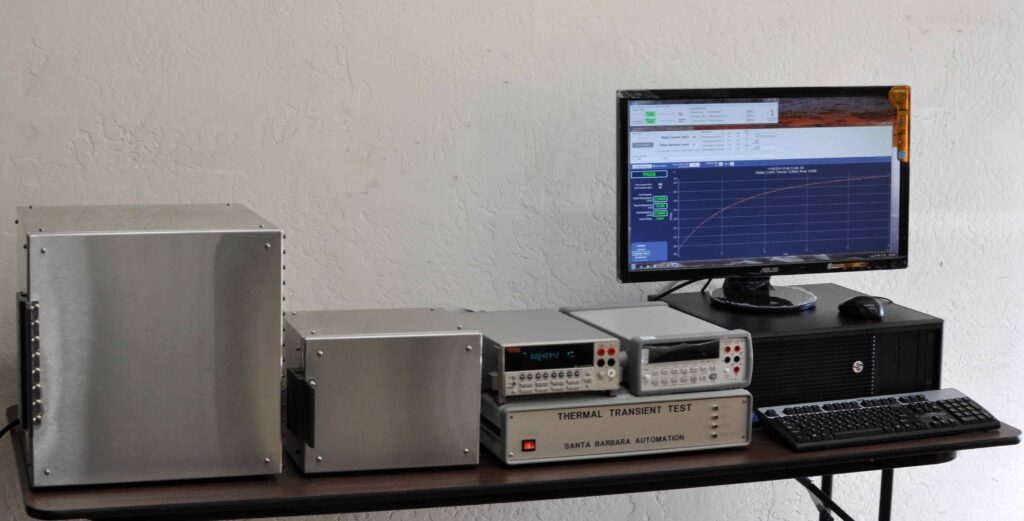 A variety of options are available for the Thermal Transient System, including different size test chambers, tooling for both wire-lead and pin-lead initiators and custom adapters to match unique initiators.
These test chambers are extremely rugged. Manufactured from 1.25mm (.048 inch) stainless steel and completely lined with 12mm (.50 inch) polycarbonate. The chamber door is mechanically and magnetically latched with a closure sensor for safety.
Test chambers are available in 300mmx300mmx225mm and 400mmx400mmx400mm. All come standard with polycarbonate lining, our rugged Kelvin connnector and rear banana jacks for interfacing to test equipment. We also offer a wide variety of adapters for various initiator types. Please contact us with your custom application
---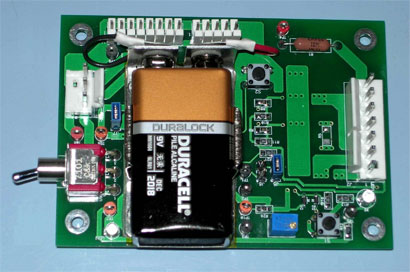 The Test Validation series is available in one, two, four and up to twenty channel versions. These modules offer accurate and repeatible test results for resistance, thermal transient and insulation resistance.
Test Validation modules allow pass/fail limits to be set very close to the expected response, providing an early warning of equipment failure and reducing the risk of shipping defective product. They are used to certify equipment performance both before and after each batch of parts.
Our latest semiconductor Test Validation modules have reduced current consumption to microamps, giving extended battery life and provide the highest accuracy available.
Options include base resistance of 1.000 or 2.000 ohms and various thermal response values.
Downloads