Constant Current Source

The Santa Barbara Automation Constant Current Source is a precision desktop instrument for engineering, quality control and environmental test. It is ideal for applications requiring additional safety features such as interlock input, remote on/off input, and fast overcurrent shutdown.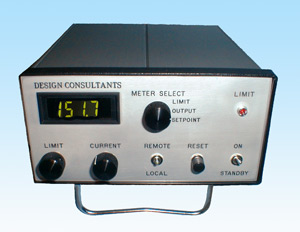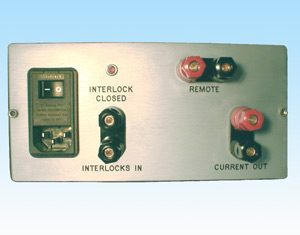 The Model 200 Constant Current Source provides front panel 10-turn controls for adjustment of output current and current limit setpoint.
Automatic shutdown will occur should the output current exceed the current limit setting. A front panel LED indicates the limit condition.
Interlock contact inputs on the rear panel enable the current output when closed, disable the output when open.
Optically isolated rear panel inputs may be used for remote on/off control.
The output is disabled and shorted under all standby conditions.
Very low noise, all analog design with aluminum enclosure.
Specifications:
AC power source 115VAC, 60Hz
AC current draw 25VA
Constant current 0 – 200mA
Compliance ~12 volts
Current stability .000025 amps
Limit threshold +/- 1mA
Current rise time 30uS (remote in)
Current fall time 90uS (remote in)
Remote input +5V/10mA
Interlock input +12V/12mA
Size (inches) 3.6×7.5×8.5
Downloads (PDF)