DT-501

Designed as a low cost, versatile assembly or test platform, this very small (45x22x24) machine provides astounding precision and features in a desktop format with capabilities to 1,000 parts per hour. Removable quick-change tooling is used for different part types.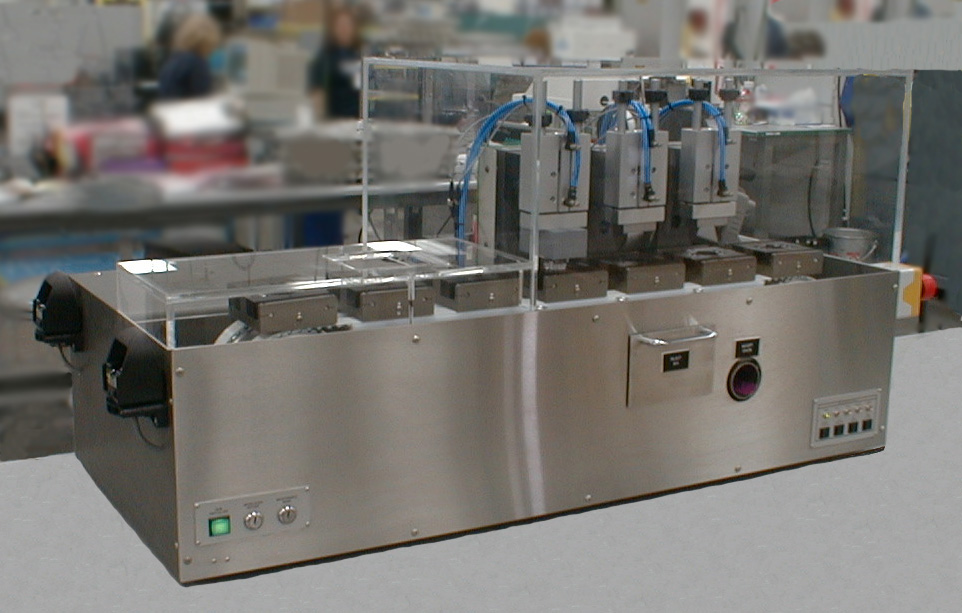 Used for precision pin height, bridgewire resistance and insulation resistance test.
Manually loaded semiautomated machine with very small facilities footprint.
Optical part presence detection with automated part tracking, sliding safety door.
Only one operator is required, reducing operational costs.
Repeatible, reliable orientation of parts when loaded into the unique split nest.
Many different part types may be tested by changing tooling – a fast and easy process.
Very simple operator controls for selection of part type and conveyor index.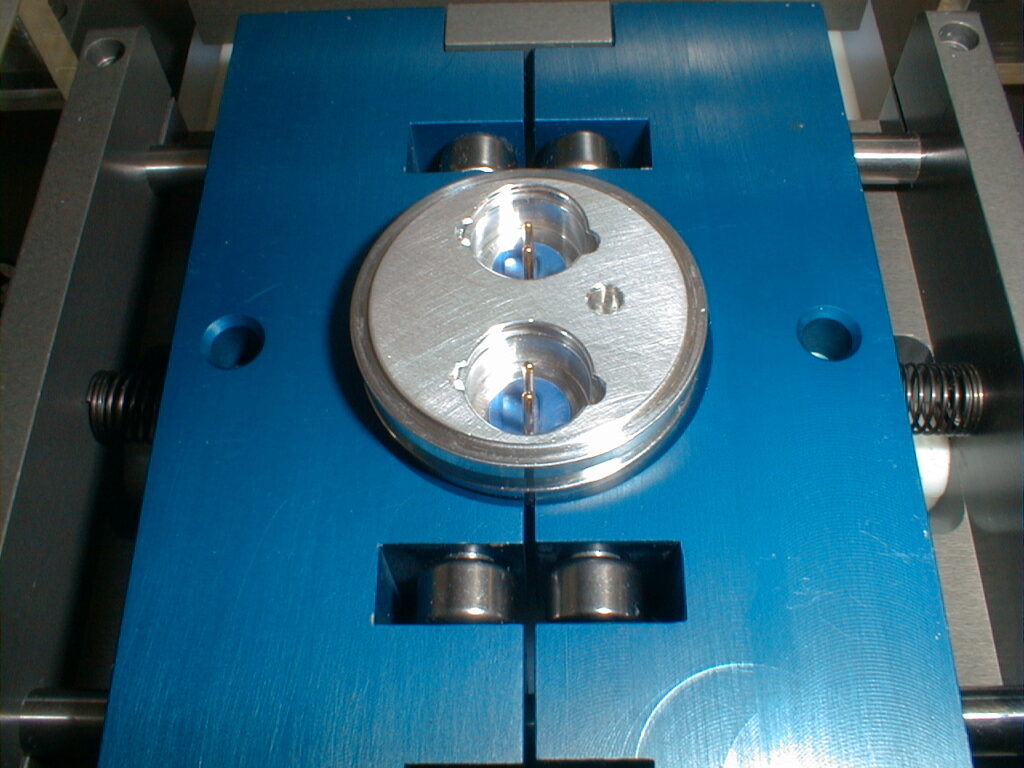 Safe to operate – 2-hand index controls and complete safety covers.
Allen Bradley PLC controller with Agilent multimeter for measurement.
Programmable pass/fail limits and fully automatic testing eliminate operator error.
Precision measurement of 4 independent pin heights as referenced to part features.
Precision resistance, insulation resistance test with adjustable high voltage source and digital voltage display.
Automatic removal of defective parts to a removable reject bin.
Automatic removal of good parts to an acceptance chute with optical part detector.
Bright LED indicators for pass or fail status at each test station.
Operator Panel with Run Mode/Maintenance Mode and Interlocks Bypass keyswitches.
Maintenance Panel provides total machine control for troubleshooting and adjustment.
Complete safety covers with interlocks restrict access to moving parts.
Downloads (PDF)