FET-CX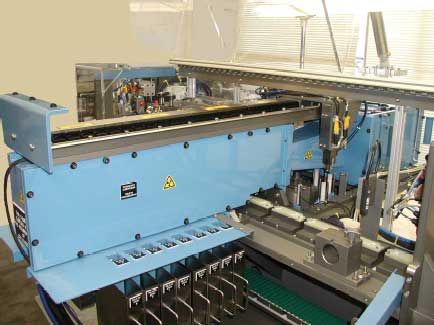 The FET-C X-ray Option adds a fully integrated x-ray inspection station to the FET-C series machines. Internal characteristics such as powder presence, ground pin location, charge sleeve orientation and other features may be evaluated.
Versatile, reliable, x-ray analysis is provided with this FET-C option. Fully integrated into the FET-C software application, the x-ray test may be enabled or disabled and the specific parameters used for the x-ray test associated with each individual part number. The test results for all tests, including the xray test, are archived automatically.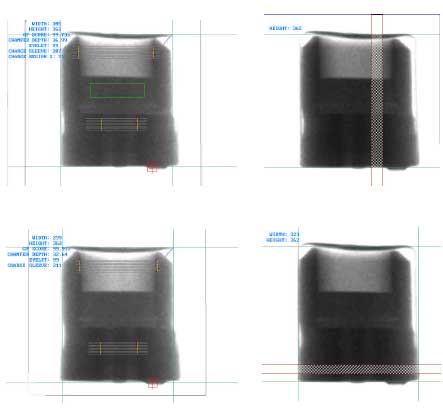 All defective products are removed from the conveyor and placed into assignable reject bins. A total of 16 reject bins (8 for electrical test and 8 for x-ray test) are available.
Part that pass all testing are ink-jet marked and placed into a large capacity acceptance bin
A variety of x-ray sources are available, ranging from Hamamatsu (80KV) to Kevex (130KV). This high speed station may be specified with image archive (DVD) or larger hard disk storage for different requirements. A second operator monitor provides real time x-ray analysis information and images.
FET-C X-ray Option provides:
Fully automated testing
Automatic Defect Recognition
High resolution camera
Adjustable source voltage
High reliability
Downloads (PDF)