FET-20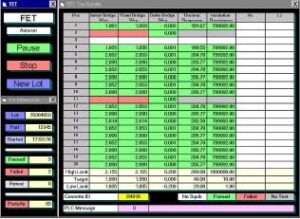 The Santa Barbara Automation FET-20 provides high throughput (up to 2900 parts per hour) aerospace and automotive initiator testing. The FET-20 incorporates conveyor, electrical test and manual reject on a single small frame. Testing of multiple types of pin lead and wire lead devices is supported.
The FET-20 software provides high speed and high accuracy electrical test data. The software runs under the Windows® XP operating system, utilizing eighth generation AutoFET test and data analysis software.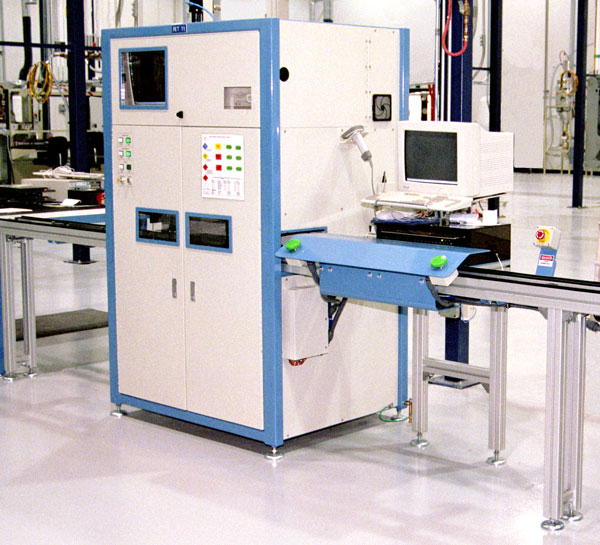 Man-machine interfaces are simple and informative. Lot number, part number, all test parameters and statistics are displayed on the operator monitor. Machine status and production statistics are continuously updated. All test results and configuration data are automatically logged.
A separate monitor at the manual reject station provides a display of part status, clearly indicating defective parts for removal. Another display of bright LED indicators immediately above the conveyor gives the operator an unmistakable view of parts that must be removed. When complete, correct part removal is confirmed with an optical scan array before the cassette may leave the reject station.
Accessories
Cassettes for different part types
High speed reader for part presence, position detection
Downloads (PDF)