Scanning X-Ray Systems

Santa Barbara Automation has built and delivered production and research x-ray equipment both domestically and internationally. We are a full service provider of custom equipment and will design and manufacture shielded enclosures and imaging systems to your requirements. Our cabinet designs are known for safety and performance with overlapped or welded seams and sturdy construction. Improve performance and increase service life with our cost-effective x-ray systems.
X-RAY SERVICE DETAILS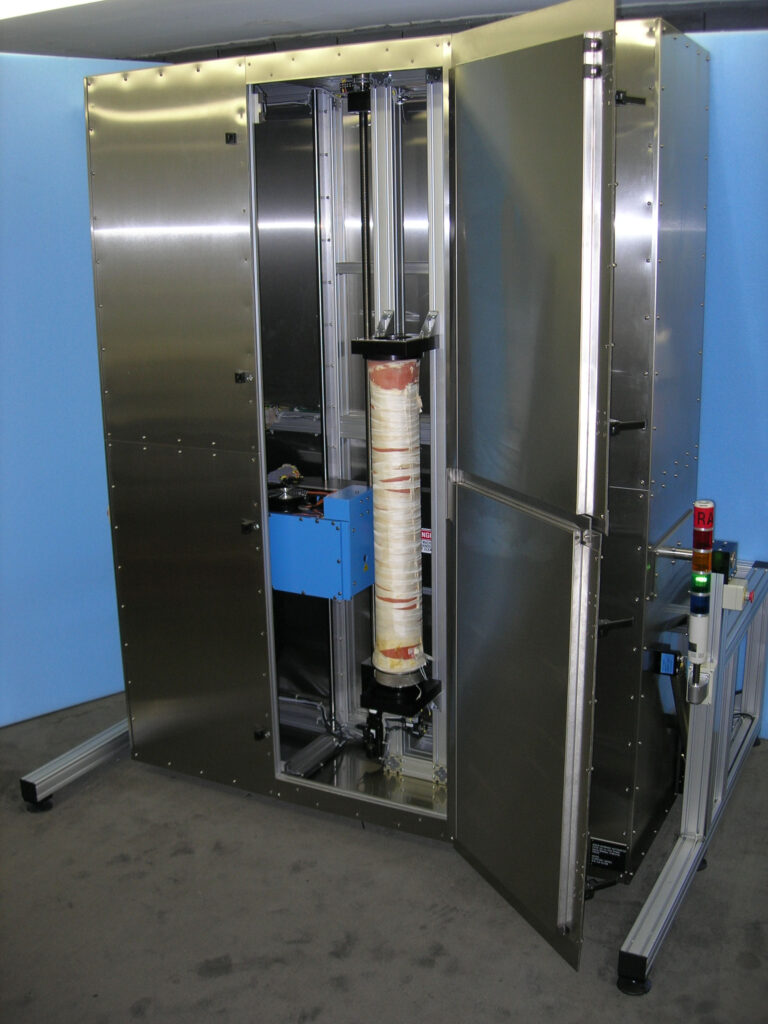 This system is designed to minimize the effort required to image different size products under different conditions. An extremely versatile cabinet that may be operated either vertically or horizontally with automatic linear and rotational scan capability.
Objects up to 2-meters in length and 25 cm in diameter may be loaded and scanned under program control. Adjustment and setup prior to test are simple with the built in manual mode, allowing the operator to quickly see real-time images and to adjust X-ray characteristics prior to automatic scanning. Once the optimum selection is complete a scan recipe is created that may be used over and over again, creating identical image sets for later evaluation.
These and other features allow the user to concentrate on analysis and results, rather than on the the equipment. For additional versatility 2 fully independent scans may be programmed by defining the cabinet into an upper and lower area, each with completely independent settings. For testing over extended periods one area may be programmed for automatic scanning and the other used for manual, or real-time evaluation of other products. Complete safety is assured with redundant interlocks and alarms.
Manufactured from lead-lined stainless steel both inside and out for easy maintenance. A double set of latching and interlocked doors provide complete access to the test area. Both the x-ray source and detector are adjustable for changes in geometry. Multiple mounting plates for product may be added to allow different length product to be placed along the scan path, minimizing setup time.
A very high (.01mm) resolution linear scanning system assures stability and repeatibility. A total of ± 90 degrees of rotation is provided, again with very high resolution (.01 degrees).
---
The powerful ImagestepTM software acquisition tool allows the user to easily set all the necessary parameters for full control of the X-ray imaging characteristics and automatic image acquisition for each scan. These parameters may be separately defined for the upper and lower areas, and include:
X-ray source KV
X-ray source mA
Spot size (x-ray source dependent)
Filter wheel position (with 6 user defined filters)
Detector video gain (manufacturer dependent)
Detector digital "zoom" factor (manufacturer dependent)
Linear scan start position
Linear scan dimensional increment
Linear scan end position
Rotary scan start position
Rotary scan dimensional increment
Rotary scan end position
Time between scan cycles
Total number of cycles to repeat
Images to acquire at each position
In the manual mode a display is provided of all critical parameters, including the time remaining until the next automatic scan series.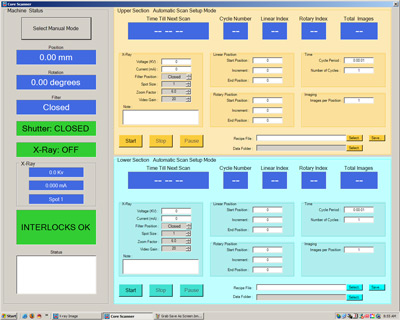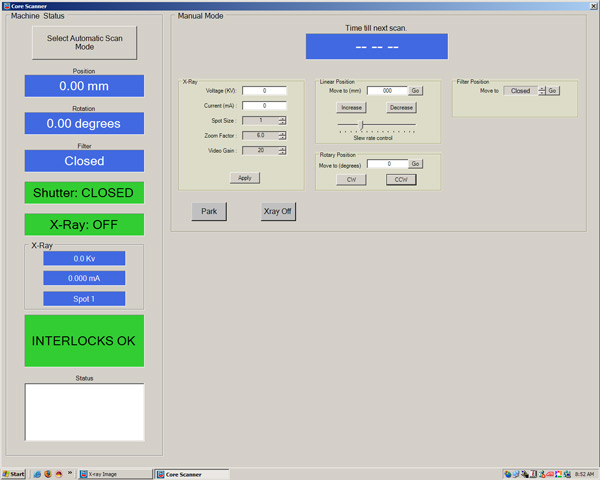 CUSTOM X-RAY CABINETS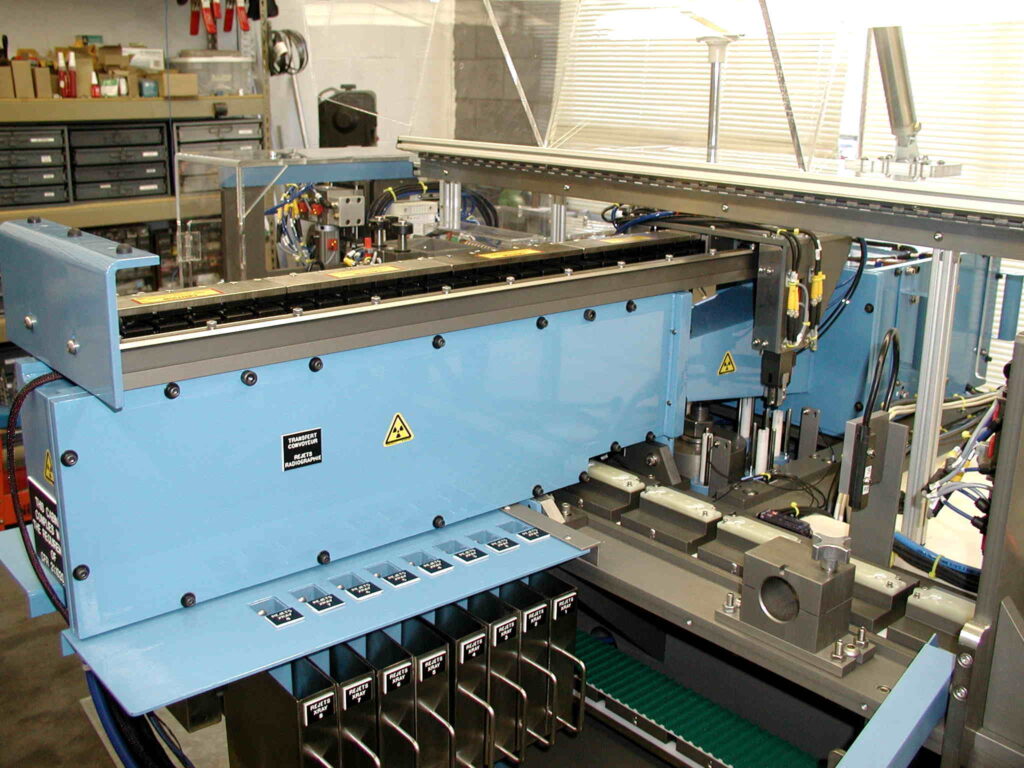 With our commitment to quality and customer satisfaction, Santa Barbara Automation offers specialized services that start with your first call. We will work with your staff to determine the best solution for safe, fully shielded cabinetry. If you require the integration of shielded enclosures for X-ray image systems with production tooling we will ensure that safety, image quality and production throughput are maintained.
We can start with a concept and continue with complete design and fabrication, or modify existing equipment for improved performance and extended component life. All of our cabinets and systems are engineered for ruggedness and reliability.
Whether you need a simple manually-loaded enclosure or a complete on-line production system, we guarantee that we will meet your facilities and imaging goals with the most cost-effective technologies available.
INTEGRATING THE IMAGE CHAIN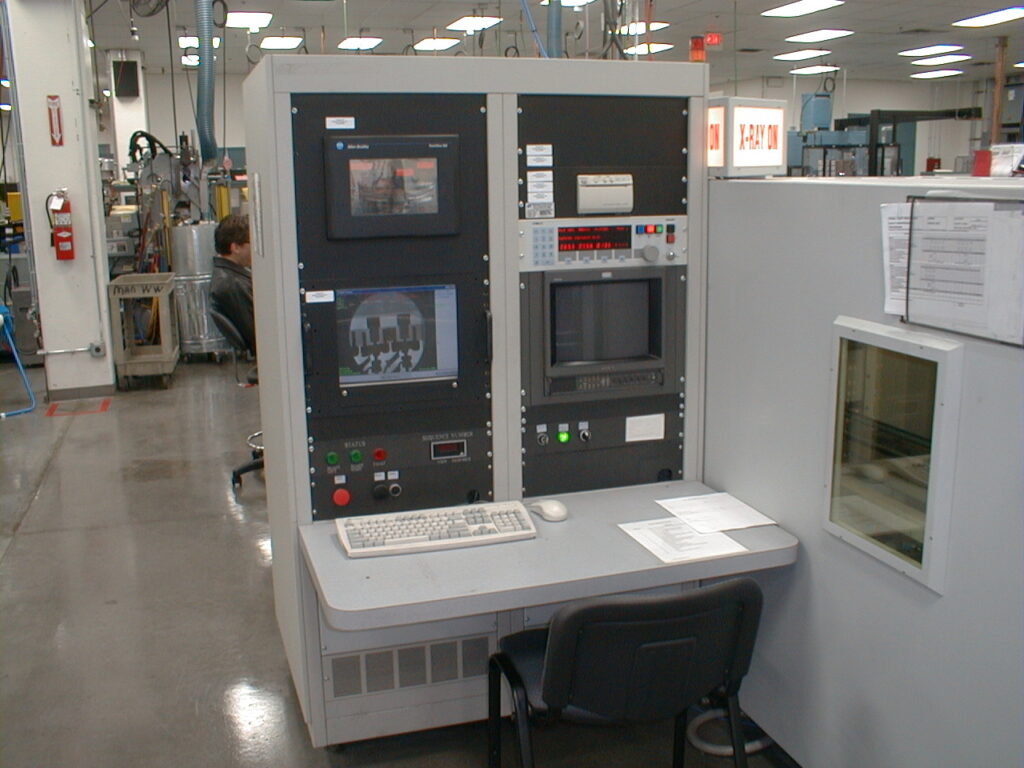 For complete X-ray systems the integration of shielded enclosures for X-ray source, target and detector are critical to achieve the best image resolution and quality in a production line system. Our modular design implements a completely shielded source enclosure and shutter mechanism with multiple interlocks. A second shielded chamber between source and detector allows the product to be moved into the viewing area and still maintain full shielding. The detector enclosure completes the chain and is also fully shielded. These cabinets meet or exceed the latest known radiation safety requirements
This design concept is highly adaptable to larger or smaller product and has been successfully used for production rates to 1800 parts per hour. The X-ray components may be assembled into many different configurations to perform almost any imaging requirement.
CUSTOM SHIELDING
Our shielded enclosures start with a custom welded steel cabinet matched to your X-ray source requirement. This enclosure is then lead-lined with overlapped and/or welded seams to ensure maximum leakage protection. All enclosures are fully tested in this 'raw' state prior to final finish and assembly.
Adequate cooling is provided with a modular fan assembly, also assembled and tested prior to final finish. Redundant safety interlocks on all maintenance panels and shutter mechanisms are provided for safety.
Once each cabinet has successfully passed all preliminary testing it is finish coated with powder or liquid paint and partially assembled for another series of leakage tests. By using this methodical approach we are able to ensure the highest quality shielded cabinets available.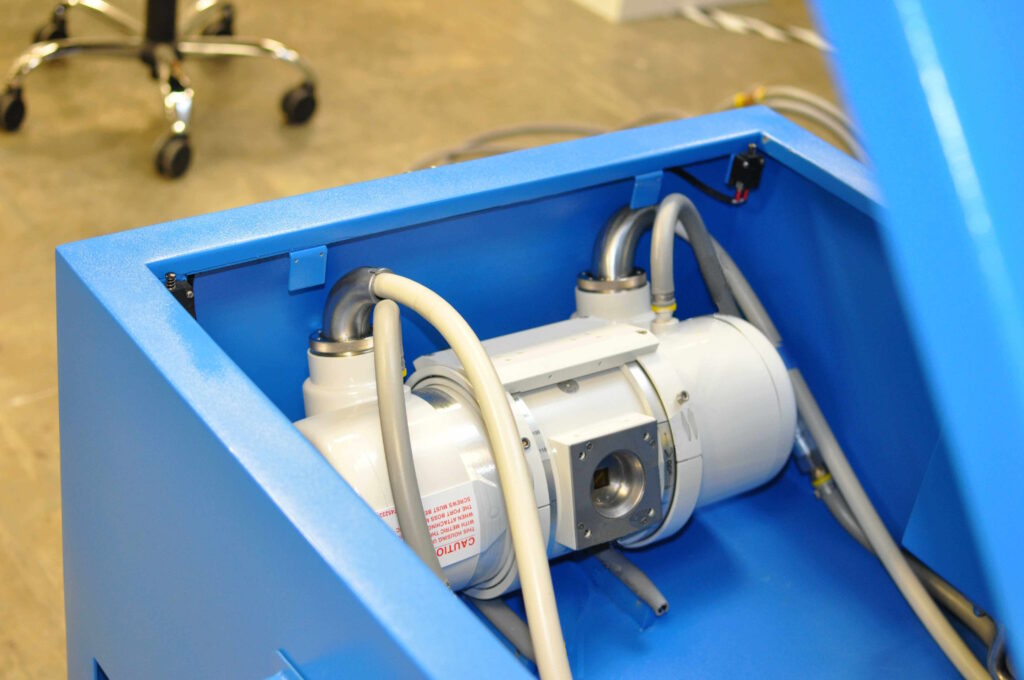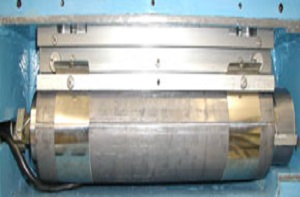 IMAGE ANALYSIS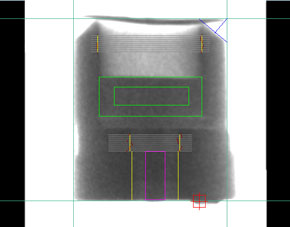 Santa Barbara Automation builds fully integrated test systems which include analysis software for both industrial vision and X-Ray test. For production test we provide real time evaluation of images to sort between acceptable and defective product, and to categorize defective product for later removal.
Our comprehensive and intelligent fully integrated inspection systems allow your manufacturing process to operate with the confidence that defective product will not reach your customer.
For research applications the objectives may be different; image enhancement, extraction of data, comparison of images from repetitive scans, analysis of image change over time. We will support your needs with custom software applications written to your specification.
Download (PDF)