FET-16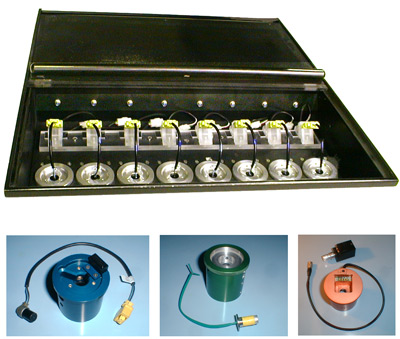 The Santa Barbara Automation Model FET-16 is a manually loaded and unloaded final electrical test machine with intermediate production rates (up to 950 parts per hour). Both pin lead and wire lead initiators can be tested in a wide variety of sizes and shapes.
Two separate test chambers with 8 parts per chamber.
Separate operator displays for test results and statistics.
Welded steel test chambers with polycarbonate and stainless covers for safety.
Adapter Modules allow testing of physically different initiators.
Test parameters, Lot numbers, part numbers and production statistics are displayed.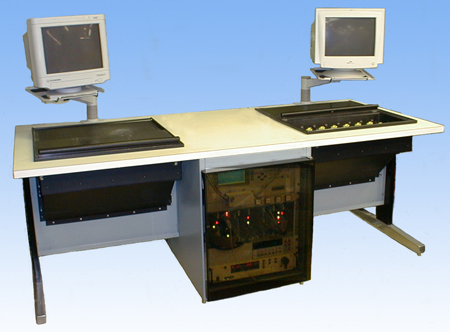 Test parameters and pass/fail criteria associated with each part number.
All test results and configuration data are automatically logged to hard disk.
Production line proven accurate and repeatable electrical test results.
Adapter Modules allow very fast changeover time.
Sockets with plug in leads or wireless (no electrical connections) for pin lead parts.
Ping-pong design-one side tests while the other side loads/unloads.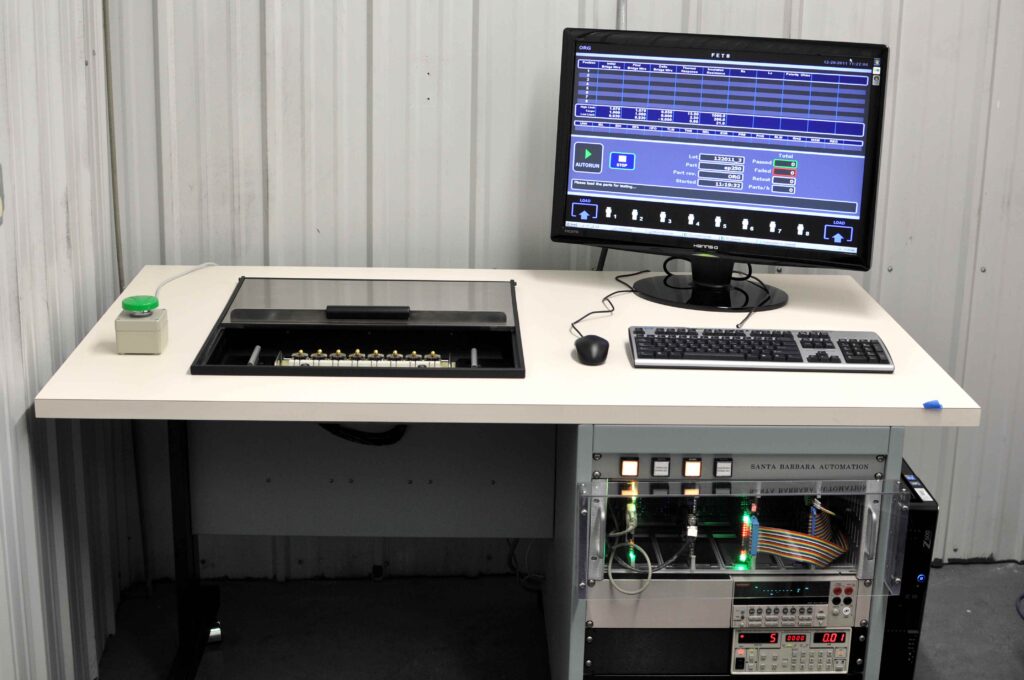 Test certification modules available for accuracy verification.
Small, desktop-sized footprint.
Very low labor costs, one or two operator operation.
True 4-wire (Kelvin) resistance test
True 4-wire Thermal Transient test
Series resistance and inductance (impedance) @ 1MHz test
Insulation resistance test at up to 500VDC
Accessories
– Adapter Modules for different part types
– Adapter Socket with kelvin contacts
– Kelvin connectors for wire lead parts
Downloads (PDF)